PranQster Belgian Style Golden Ale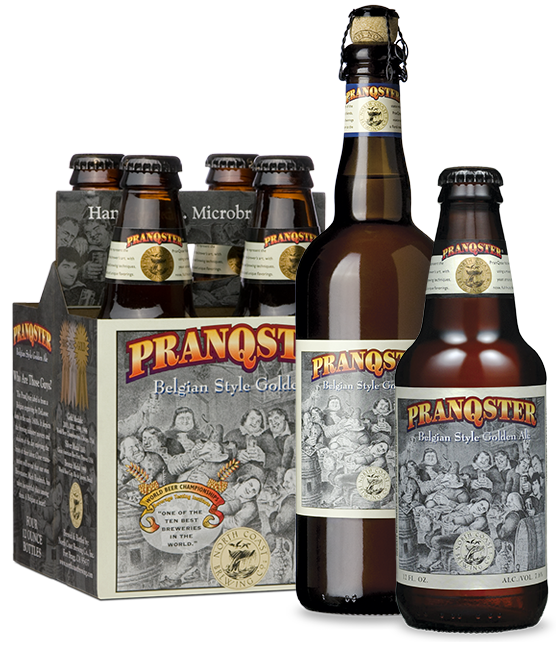 Belgian Ales represent the height of the brewers' art. Sophisticated brewing techniques, yeast blends, and unique flavoring elements have elevated the beers of Belgium to the status enjoyed by wine in other countries.
PranQster follows in this tradition using a mixed culture of antique yeast strains that produce a floral nose, a full fruity flavor, and a clean finish. Available in 12 oz 4-packs and 750 ml traditionally corked and wired bottles.
Vital Statistics
Style: Belgian Style Golden Ale
Color: Soft Gold
ABV:7.6%
Bitterness: 20 IBUs
92 Points, Rated "Exceptional"
Beverage Testing Institute, Chicago
Find This Beer in Your Neighborhood
PranQster Medals & Awards
GOLD
2014 International Beer Competition, San Diego
2003 World Beer Championships, Chicago
2002 World Beer Championships, Chicago
1998 World Beer Championships, Chicago
1996 World Beer Championships, Chicago
SILVER
2003 GABF, Belgian Style Abbey Ale
BRONZE
1998 WBC, Belgian Style Abbey Ale
Reviews & Accolades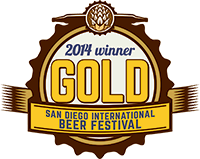 PranQster has won the Gold for the best Belgian Style Pale Ale at the 2014 San Diego International Beer Competition. The judging was conducted by hops and barley loving industry professionals in a blind tasting. Already a four time gold medal winner, PranQster was awarded number five.

"The Good Food Awards would like to honor North Coast for its PranQster Belgian Style Golden Ale, a beer that tastes as good as the values behind it."
Good Food Awards