Laguna Baja Mexican-Style Dark Lager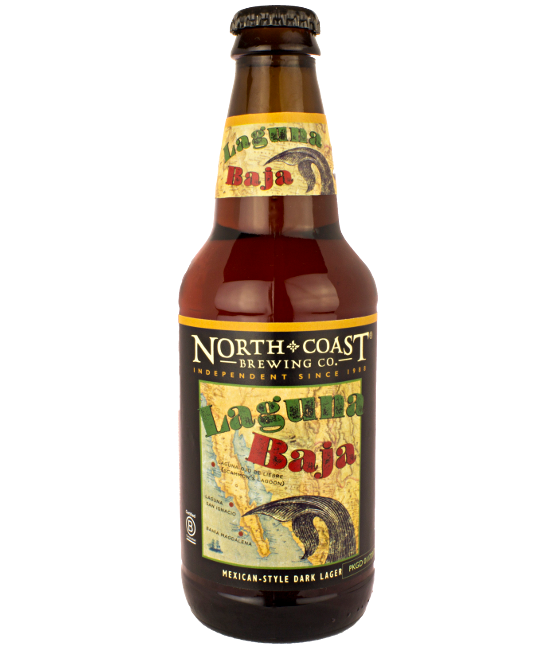 California Gray Whales (Eschrichtius robustus) endure the longest migration of any mammal on earth, 10,000–12,000 miles round rip, between their summer feeding grounds in the Arctic and their winter calving lagoons in Baja California. Twice each year, these gentle giants swim past our doorstep here on the Mendocino Coast, affording us a priceless up-close look at spouts and flukes just beyond the surf, connecting us in an essential way to them and their epic voyage. This year, in an autumn tribute timed with the southern migration, we raise our glasses of our new fall seasonal release, Laguna Baja, a malty, Mexican-Style dark lager, named for the whales' destination—the placid waters of Baja's San Ignacio Lagoon, Ojo De Liebre Lagoon, and Magdalena Bay.
Laguna Baja is a classically styled Vienna lager (in the Mexican mode), rich dark amber, with a malty aroma and a full, creamy body.
Vital Statistics
Style: Vienna Lager
Color: Dark Amber    ABV: 5.0%    Bitterness: 19 IBUs
Find This Beer in your Neighborhood